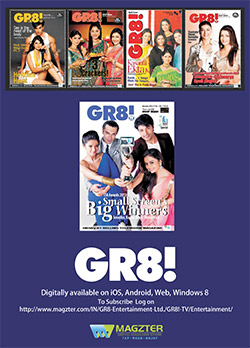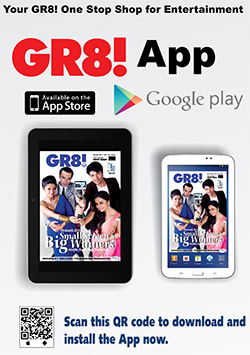 Editor's Desk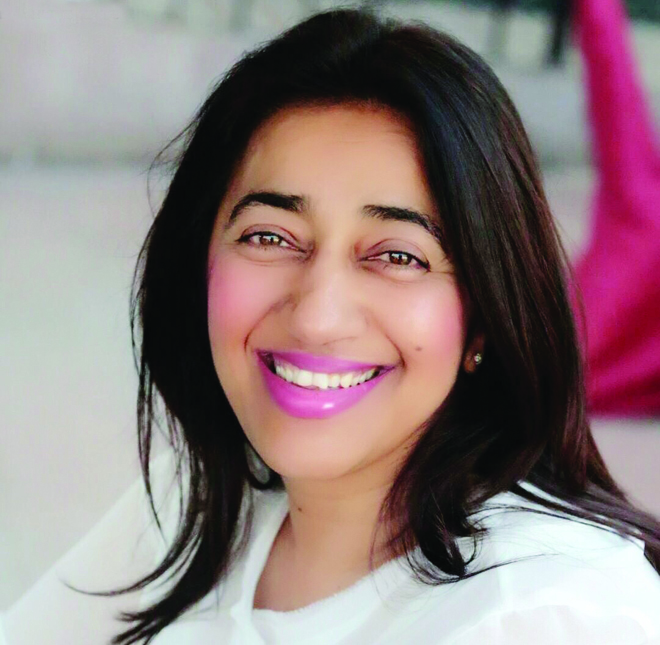 >>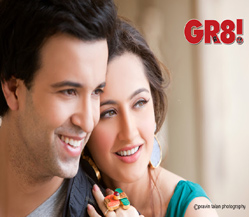 View all
TAROSCOPE by Arti Razdan - February
Arti Razdan is one of Bollywood's famous tarot card readers, Reiki Grand master and Hypnotherapist. Being the daughter of a General of the Indian army she has spent a lot of time growing up in cantonments and books have been her best friends. A student of psychology honours, she was attracted to spirituality at a very early age and was quite sure that she will pursue her career in that field. She spent ten years learning under one of India's most contemporary mystics Osho and since then there has been no looking back and has carved a niche for herself in the world of holistic healings. To contact her you can mail on artirazdan@ymail.com or call on 9820043576.

You can mail on artirazdan@ymail.com or call on 9820043576

TAROSCOPE by Arti Razdan
You can mail on artirazdan@ymail.com or call on 9820043576


ARIES - EMPEROR (March 21 - April 20)
Celebrate this month with the love of your life. This is a strong and powerful phase for you. At work, you can manifest your goals and achieve targets and there is no need for you to have any fear while making presentations. This time you can feel your confidence spreading all around you like a sparkling aura and let your talent shine through. Some people may try to pull you down but help will come to you from unexpected sources and you will pass through the bad times with relative ease. This month will make you think out of the box and it will be very interesting for you to see how your relationships and friendships deepen once you move past the barrier of your judgements and conditioning. Travel is on the cards for you. Financially, a stable time; investment in gold, silver and property will give you rich dividends in the long term.

TAURUS - HIEROPHANT (April 21 - May 21)
You have a lot of talent and capacity to work hard though sometimes you don't get what you truly deserve. But you are a true fighter and you come out of all your tough times through your resilience and spirit to survive. Emotionally, you could be a little insensitive to the people who care for you. Your stubbornness and anger will be a stumbling block. At work, there is a lot of talk but things seem to fall short in the last round. Some changes need to be made in the way that you approach your work and your strategy. You need to put more energy into net working and building team support. Financially, you will make money and start paying back any loans that you have incurred. Spending time with your family will make you come closer and be each other's strength.

GEMINI - THE LOVERS (May 22 - June 21)
Valentine's Day brings you a new journey, you are moving towards a new goal or a new job. In the past things may have been difficult and rough but do not let those negative thoughts affect your present. You need to let go of any stuck energy and cleanse yourself deeply from within. Some relationships or friendships could have turned toxic, do not get carried away on false pretences or let yourself be sucked into emotional drama of being overly sorry for the other person. At work there is something new on the horizon. A project connected with a foreign collaboration could also come up. It's very important that you take care of your health. A proper detox and quitting smoking will help you a great deal. Financially, things are better but yet not quite what they should be. You are managing to simply pull on the show. Children may need more attention and help from you.

CANCER - THE CHARIOT (June 22 - July 23)
Love is on the cards so you can bring on the champagne and the flowers and spend unforgettable moments with the one you love. This is the time to give and receive pleasure. For those of you are single there could be an interesting match or proposal coming up for you. Be open, do not let small things cloud your judgement. A situation at work may be a bit of a problem and may need to be dealt with in a clear headed way. Try not to let yourself get into fights or reactions to baseless comments passed by your colleagues. Don't let your energy or your mind get tortured because of their stupidity. Financially, there are gains. You could make some money through a deal or business transaction. Knees and back may give you trouble, please seek medical help if needed.

LEO - LUST (July 24 - August 23)
You will make money not just material but also inner wealth which is earned from doing good karma helping others. The more you help others without making a big noise about it the more the universe showers you with abundance. At work, there could be some difference of opinion but things will get streamlined. Taxation and legal issues need to be sorted out properly. Some dispute with a partner could also arise, be careful of your paperwork and documentation. Remember it's never a stranger that cheats you always someone you have known and trusted. Paper work and licensing will need to move with a greater speed. At home things remain peaceful. Relations with your in-laws could be making you feel depleted of energy. This is a good period for artists and those in creative media. A lot of energy, ideas are flowing. You will be very busy juggling things at all ends. Travel is on the cards.

VIRGO - THE HERMIT (August 24 - September 23)
Some efforts that you have been making are not giving you returns as much as expected. Family feuds and disagreements are making you feel very drained out and tired. You do things with a well meaning heart but you get misunderstood by people and this creates unnecessary complications. You need to take a firm stand on issues. At work, there are gains and things that have been stuck up for long will start moving. Your work and your organisation skills will be praised. You may be putting in more hours than usual into your work. Financially, you need to be careful, going on a spending spree should be the last thing that you do. Try to keep your secrets to yourself, a friend may turn into a foe.

LIBRA - ADJUSTMENT (September 24 - October 22)
Dear Librans, this month finds you basking in the warm glow of fame. Your name spreads far and wide. It's also the time for you to go on an inner journey to seek your own truth, self love and peace. Some conflicts that have been there for long need to be resolved so you can finally move on. At work, there may be some interferences from others and that may pull you down a little. A colleague you had trusted may try and steal your credit and push past you. It's important that you keep your emails and communication so that you can prove your point if you need to. A relationship will be making you very confused as you don't know whether to stay in it or walk away. The mood swings, temper and tantrums of your partner are making you feel very exhausted. Financially, a stable time. You are able to pamper yourself and indulge your senses to a few luxuries. Travel is on the cards.

SCORPIO - DEATH (October 25 - November 22)
Valentine's Day brings you the gift of abundance and luxury. You are able to manifest success on many levels in your life. There is a lot of harmony and happiness in your family life this month. At work, a new project is being planned and ready to launch. Year ending will have you busy doing paper work and accounts. Stubbornness and laziness may block your progress, you need to become totally active and move with no shyness if you want your success. Shyness can sometimes hold you back from expressing your total potential. A marriage alliance may come, you should check the background and health of the person very well before you decide. Financially, a profitable time, gains are on the cards. International travel is also indicated.

SAGITTARIUS - ART (November 23 - December 22)
New beginnings for you this month. You may have been thinking of changing your job for a long time, you can start sending your resume. This is a good time for you to better your prospects. Marketing and distribution side of the business needs to get improved, there is protection on all sides. A lady will play a key role in your life this month and she may help you in some way. A window of opportunity will open for those in creative fields, try not to miss the chance. A friends opinion may be very confusing for you, follow your own instincts. Someone may be playing a mischief maker and trying to poison your boss's mind against you. Keep communicating as the more you speak, the less games can be played. Silence may be misconstrued at this moment. Financially, things are looking up. You are making money but some sudden expenses also come up. House repair and renovation could make a dent in your budget.

CAPRICORN - THE DEVIL (December 23- January 20)
Dear Capricorns, Love is all around you this Valentine's Day and you can soak in this deep soul connection. A love like this comes very rarely and when it does value it like a priceless diamond. Taking each other for granted getting over possessive will simply put toxic fumes into this relation. At work, there is expansion and new doors will open. Plans to go abroad may also be there. Friends will be a very big support to you. Though in your heart you are longing for a lasting companionship, a word of caution a confidence trickster could try and mislead you and con you. Be careful, do not divulge your financials to anyone. Monetary gains are there this month. You make money but need to control your outgoings. Investing in safe long term goals is good for you. Neck shoulder and back aches may give you some trouble, do seek medical counsel.

AQUARIUS - THE STAR (January 21 - February 19)
Positive changes are on the cards for you this Valentine's Day! A new relationship may come in your life. You are receiving blessings so much that the cup spills over, this deep nourishment helps you to transform your being. For a long time you have been feeling very neglected and sad, now the time comes for a change and it can happen only if you allow it. At work, there may be some disagreements and arguments, remain neutral and don't get provoked. Some legal disputes may need to be settled out of court, the more time you waste, the worse it gets. Financially, some expenses could keep you on a shoe string budget this month. Jealousy from your peers may create a temporary setback but you will pass this phase too.

PISCES - THE MOON (February 20 - March 20)
Peace surrounds you this month dear Pisceans! There is divine protection on you from your guru or whosoever you believe in. It's time to let go of your negative thoughts and patterns and see the blessings in your life. You have struggled a lot and fought hard now it's time to rest and enjoy. Some of your relatives may be very sarcastic but let them not bring you down. Professionally, things are upbeat, you are getting popular and your work is appreciated. Spending time with your grandparents will get you many blessings. The more compassionate you are with old people the more your road opens to success. Your intuitions will be very sharp, you may have a sixth sense about something that's not quite right. Listen and trust your inner voice. Financially, a stable month and you will manage to save some money for a rainy day. A trip into nature will be very healing for you.