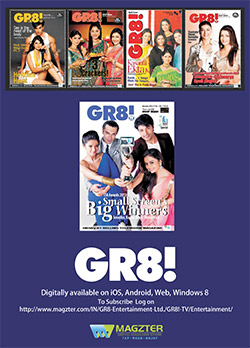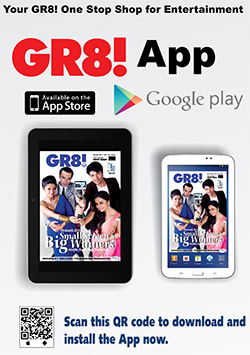 Editor's Desk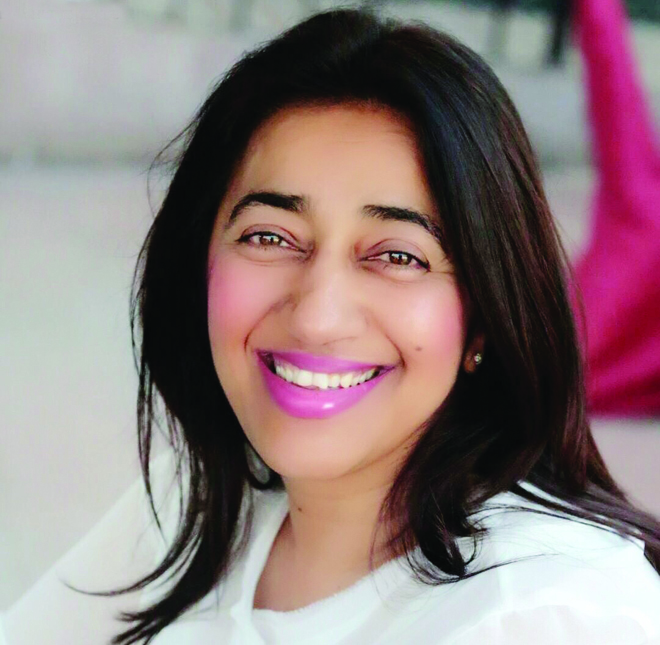 >>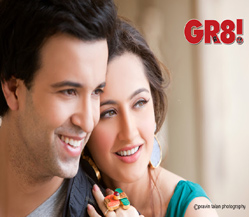 View all
Yeh Tera Ghar, Yeh Mera Ghar… Annu kehta Anu ko..
Annu Kapoor and wife Anupama are emotionally attached to their house. "For me my home is heaven on earth" says Anupama while Annu says, "Yeh hamara ghar hai, jaise bhi hai, chhota hai bada hai, hum yahan khush hain,char diwari becomes a home only when the people staying inside are people you love and there is love and peace in the house."
Annu is in a singing mode as he sings yeh tera ghar, yeh mera ghar kisiko dekhna ho gar to pehle aake maang le…while gazing lovingly at his wife and invites GR8! to an exclusive peek into his home sweet home.

On entering you see pictures of Laxmi Mata and Shivji. "Actually this place is reserved for a mandir and I want a nice marble statue of Shankar Bhagwan but there has been no artist who can make an exact one like what I have in mind. Shivji is very close to my heart and in Hindu sanskriti they believe he is the God of all Gods" informs Annu.

The huge Living room has a dining table for six with an attached balcony.. This is where they spend most of my time,do meditation and have their morning cup of tea. There is openness and fresh breeze here even in hot summer.'This is where we enjoy a nice glass of wine in the evening and chat about our daily events',adds Anupama.

The Guest room looks serene with its white and beige combination.


Annu's Study room is well lit and equipped with a sleek table holding his laptop but he rarely sits here nowadays, "I am so busy that whatever time I get to relax I go to my farmhouse far away from the madenning crowd."


Attached to the Study is what Anupama calls the Powder room, "Normally when you are entertaining the bedroom is left in such a mess so this is basically a new concept in India where people with larger homes have a bathroom where the guests don't have to walk through the bedroom or any other private space as this allows them a separate entry. I kind of made this into my Powder room as it is connected to the den which is a not so private area of the house."


A huge interesting bed dominates the Master Bedroom, "I have used alabaster on the head board of my bed. Alabaster is a precious stone and I had to incorporate it somewhere and this was the best choice" informs Anupama.


The sofa near the bed too has matching colours, "Yes the sofa colours and the alabaster stone colours are matching but it was never meant to be as alabaster comes in different colours like pink, turquoise, grey, black but by chance these two matched and now they look fantastic together"..


The couple is hugely into shopping n Anupama also has a huge bag collection which Anu proudly encourages her to show off, "I have exclusive, limited edition bags, some which are just 3- 4 in the world. I am a huge Gucci, Chanel, Fendi fan. I hope one day my kids will appreciate that I have well spent their father's money" says Anupama with a twinkle in her eyes..hahaha!!!!



Annu has his passion for perfumes, "Even as a kid I was fond of perfumes but I could not afford them as we were very poor so I could not even think of it. Only once I bought a cheap perfume 'Kantha' worth Rs. 4.75, but now that I am capable of spending on perfumes I fulfil my childhood fantasies. So I have a variety of perfumes and some are lying with me for around 20 years making me a collector of perfumes.'


Our last stop is the kitchen which is clean, well maintained with lots of drawers and cabinets. Says Anupama, "Whenever he is in the mood which is quite often he enters the kitchen to make dal and whenever he wants to have wine he makes some fantastic Indian style chicken." "I can also make rotis and 3 - 4 types paranthas" adds Annu.


As Annu sits for his meal at the dining table he says, "I am actually a dal chawal subzi roti wala aadmi but when I get tired of maa chholiya di dal and the Punjabi pakora kadi, Anupama enters the kitchen. Mere liye jitne bhi Western items hai – Mexican, Italian, Continental all those she cooks." ...way to her man's heart is surely through his stomach...!!!!