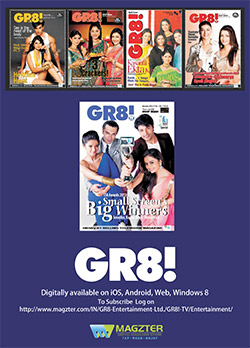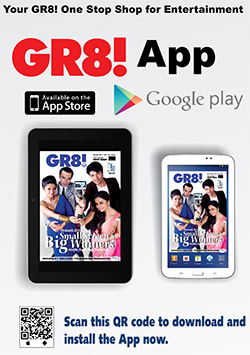 Editor's Desk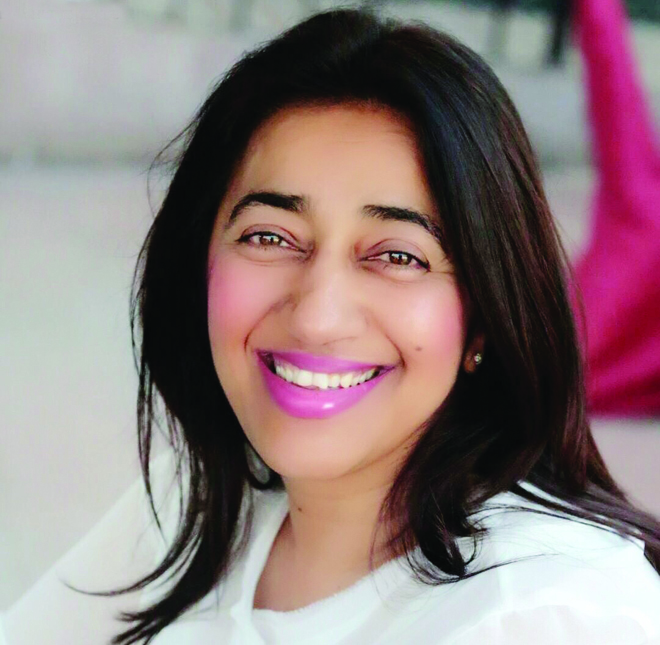 >>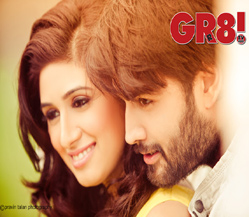 View all
Dr Soniyaa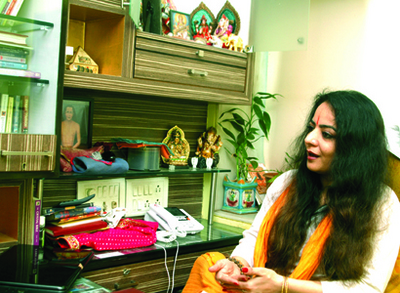 When there are issues of past karmas, you visit a Hypnotherapist
Dr. Soniyaa Bhagiyaa helps and guides people in their quest to know the unknown so that they can lead a better, Healthy Life. Dr. Soniyaa is a certified Clinical Hypnotherapist from California Hypnosis Institute and practices past life therapy, Tarot reading and is a holistic healer. Dr Soniyaa is gifted with Psychic abilities and has done Tarot Reader shows in India & U.K. She has always been into healing and has helped people overcome their problems using her different techniques including Vastu, Feng-Shui, Pyramids, Reiki, Counseling, Life Style Management etc. GR8! Talks to Dr. Soniyaa on Hypnotherapy, various myths attached to it, it's increasing popularity and of course why are people hesitant to visit a Hypnotherapist.
When did you realize your interest in Hypnotherapy?
It was a co-incidence; I was guided by the universe. I did Hypnotherapy from California Hypnosis Institute (CHI) and since then I have been practicing as a Clinical Hypnotherapist but I have been into healing since many years though the techniques and methods have varied.
Many people don't believe in Hypnotherapy, so didn't you think that it could be a risk for your career?
I am practicing Hypnotherapy since 2004. It has been a wonderful journey and I haven't thought something like this. What you have in mind, universe will automatically send it to you and I have always been spiritual. It's nice to be an instrument of universe and help others and heal them. I have always been into occult sciences, tarot, etc. so I have been attached to this healing thing and I never thought of it as a risk. Slowly and gradually but yet creatively, I keep learning more with each client. Though I sit in this cabin 90% of the time, I am still very well connected to the world, that too in a deeper way. In front of the therapist people open up easily as they know they won't be judged. The approach of the therapist is neutral and non-judgmental while others sympathize. And I am very much happy with what I am doing.
According to you, how is Hypnotherapy as a subject considered in India?
Hypnosis and Hypnotherapy are two different things, people confuse them. Hypnotherapy is clinical and it is just one more method of healing but people misunderstand this entire concept of Hypnotherapy.
What can be predicted?
Well, I wouldn't say that each and every thing can be predicted accurately but yes hints and warnings and what might happen certainly can be told.
How accurate are the predictions?
The accuracy of the predictions varies and to be honest, all this can't be explained in words. It depends on various aspects, the situation, the person and the problems and of course how much does that individual believe in himself and how positive he is.
What sort of issues can be solved?
All sorts of issues and problems can be solved through Hypnotherapy. Low self-confidence, any physical pain, any illness, any fear or phobia, everything can be solved with Hypnotherapy only if the individual believes in himself and Hypnotherapy. I had this individual who was allergic to diamonds and the sight of it made him uncomfortable and dizzy. He saw my show on Care TV and came to me and that allergy of his was resolved. You have to first balance an old file so that a new file can be opened.
Tell us the different aspects attached to Hypnotherapy?
Hypnotherapy is very useful; it's like an alternative medicine so there aren't any side effects. Hypnotherapy is working with the law of nature but only with the liberty and freewill of the person. It's like when you are unwell you go to the doctor and when there are issues of past karmas, you visit a Hypnotherapist. In hypnotherapy the person is on a conscious level and knows what's happening around; you work on the sub-conscious mind but on a conscious level. The hypnotic Trans relaxes you physically as well and the mind is totally aware about what is happening. If a person goes with full belief, he/ she will be cured faster. The mind will touch the problematic issue automatically and any fear, phobia, problem, pain can be resolved.
How is Hypnotherapy and Past Life Regression connected?
For Past Life Regression you have to go through Hypnotherapy. It doesn't clash; Hypnotherapy is a way to go into Past Life.
Other than Hypnotherapy, what else do you practice?
Well, as I said I have been into healing since many years, so I almost practice every form of it. Tarot Card Reading, Angel Therapy, Vastu, Feng-Shui, Pyramids, Reiki, Counselling, Lifestyle Management. I am into healing and guiding since many years and I am strongly connected to it.
How efficiently can the issues be resolved?
Let me give you an example, there was this lady who came to me crying and said that her son is in tenth and not too good with studies. He also had the stammering problem and the helpless mother had tried all to get problems sorted. I started counselling him and took his hypnotherapy sessions and asked him to say every day that 'I am not stammering and I have passed with good marks.' Well, of course the result was positive; he gradually started speaking normally and no longer stammers while he passed with really good marks in his board exams. His mother was crying but this time those tears were of happiness. She said a very sensitive statement, 'Dr. Soniyaa ek maa ki aapko dua lagegi, aapne jo kiya hai woh mein kanhi nahi bhul sakti'; and this really moved me. I think this example answers your question, the problem be it of any sort can be resolved completely from its root cause.
Your future plans?
(Smiles) My future plans are nothing but to continue my healing practices and help people. I feel I have been gifted and I want to make the most of this opportunity that universe has given me. I have always been into healing therapies and I also love to teach them; so, I would like to conduct more workshops. I have been practicing
Hypnotherapy's future in India?
I think many people are now more aware about Hypnotherapy and that's a good thing. Many times people have wrong information and are guided towards the wrong direction but it's not their fault. So, I would like to out light on what actually Hypnotherapy is and bring more awareness about its right way of practicing and healing.
Many are hesitant to visit a Hypnotherapist, any message for them?
Hypnotherapy is a healthy approach to enhance your day to day life and your positive qualities. People from all walks of life have come to me and they are happy with the great results that they have witnessed. Contestants of beauty pageants, competitions, etc. come to me to enhance their qualities and make themselves much more strong mentally. I don't think many would know that Michael Jackson used to have a session with his Hypnotherapist before his performance. He used to imagine and think positively that the show is houseful and has been very successful and I don't need to tell that these thoughts of his were quite true and it really used to happen that way.
- Dharmishtha Dagia