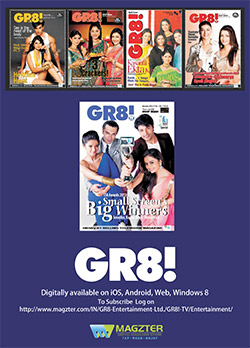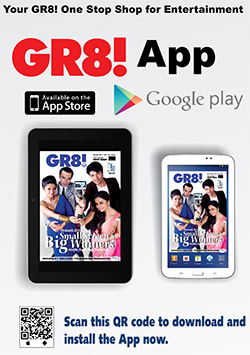 Editor's Desk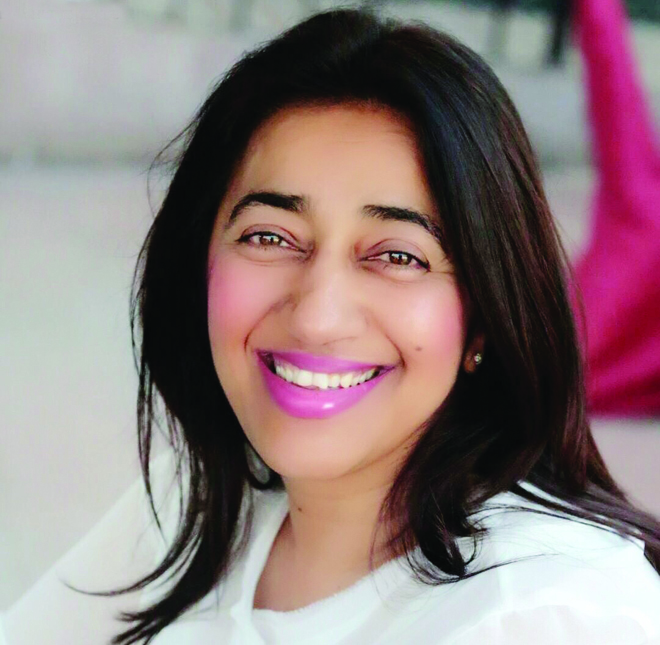 >>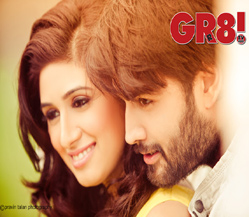 View all
Larra Shah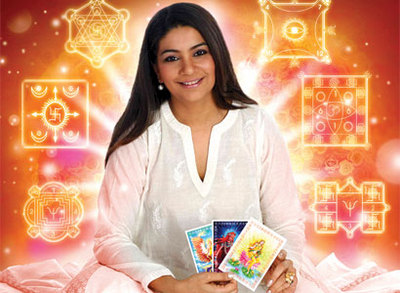 2012 won't be chaotic but will reform people and their thoughts...
Larra Shah is a renowned Holistic Healer & Wellbeing Expert. Given her versatile portfolio, she is one of the few who has successfully blended numerous Vedical therapies and remedies.
She conducts highly specialized workshops for Individuals as well as Corporate and with an established client base Larra's sole endeavour is to offer Natural therapies, solutions and remedies to ensure complete wellbeing. In 2009, Larra authored her first book, Miracle Cards which gives an insight into the angelic elements of Tarot Card Reading and is currently working on her second book that will focus on Solutions to a Better Life. Larra has hosted a radio show in Dubai for over two years and presented her own signature show, Bollo Tara Lara on Star News. GR8! Talks to Larra about the various Healing Therapies that she has an expertise in and how do they help. Read on…
From an Interior Designer to a Holistic Healer, how this twist?
This journey wasn't planned. I could naturally see the auras and had that vision. Life went on and with it along with my senses and intuitions even my interest grew. It wasn't a twist but a gradual progression from social level to commercial and then finally professional.
When did you realize your interest in Holistic Healing?
I didn't realize, it was my family, friends, colleagues, etc. who made me realize. I always used to study and research on these topics as they were not only interesting but also helped me to help others.
Many people don't believe in Holistic Healing, so didn't you think that it could be a risk for your career?
I never really thought of it being a risk as it was people around me who made me realize the need for such healing therapies. Of course there are non-believers, but Holistic Healing has many divinations and aspects under one umbrella. So a person might not believe in one type or variation of healing but he would believe in others. For instance, someone may not believe in Hypnosis but would believe in Astrology and Tarot.
According to you, how is Holistic Healing as a subject considered in India?
I have done a lot of research and study and also conducted workshops and realized India doesn't have any limitations. We get easily accommodated to new healing techniques and methods that are practiced around the world, Indians have a certain aspect of belief. My whole journey has been spectacular and I can very confidently say that Healing therapies are quite commonly used. Indian astrology is fantastic and interesting but at times there are certain things that it is unable to overcome. Nothing, o form of therapy is complete so I prefer using various divinations.
What can be predicted and how accurate are the predictions?
I generally have minimum 2-3 conversations or sessions with the individual and honestly speaking I am somebody who directs and guides and not someone who just predicts the future. After they hear the various techniques and the variations in healing, they decide their way of proceeding ahead. Sometimes I don't need to explain, they say Larra we have come with an open mind. I guide them from one level to another. Well, the accuracy depends from person to person.
What sort of issues and how efficiently can they be resolved?
All sorts of issues can be resolved and it enhances your life, your career and also you as a person grow. The efficiency depends and varies from individual to individual.
Tell us the different aspects attached to Holistic Healing?
Holistic is for mind, body and soul. In life there are so many hurdles, you do reach the finishing line but at times it's too late, you have success but you can't enjoy it. Thus my core USP is Time. I guide people for it and tell them,
A] To achieve a particular goal and
B] What is likely to happen.
Other than Holistic Healing, what else do you practice?
As I said earlier, I blend numerous Vedical therapies, remedies, divinations and special therapies. I professionally practice Aura Cleansing, Crystal Healing, Geopathic Stress Healing, Colour Therapy, Property Healing, Naturopathy, Yantras, Aroma Therapy Products, Chakra Balancing, Music Therapy, Dream Interpretation, Vedic Astrology, Classical Feng Shui, Crystal Ball Gazing, Tarot Card Consultation, Life Path Predictions, Vastu Shastra, Pillars of Destiny, Gem Stones, Signature Analysis, Logo Design.
Your future plans?
I am already into teaching and have Therapeutic clinics, luxurious and like spa. I am developing concepts and process for service in India and abroad. I want to develop the process of healing beautifully.
Holistic Healing's future in India?
Fantastic, we have more teachers than students. Not only in India but globally also everyone is going the spiritual way and there is more spiritual awareness. 2012 is a beginning of a new era and the end of an old one. We all have seven chakras but the people born now in 2012 will have twelve chakras or more. Everyone will be going back to the roots. 2012 won't be chaotic but will reform the people and their thoughts.
Many are hesitant to visit a Holistic Healer, any message for the readers?
Please be very careful and do research about the authenticity of the healer before going to them. Try to have a good reference, you should see that the person has benefited and not just believe in hearing. People who charge less or work for free can be scapegoats.
- Dharmishtha Dagia