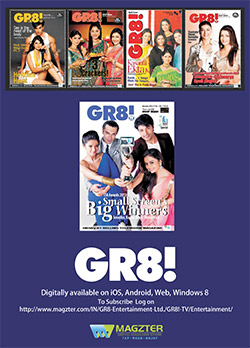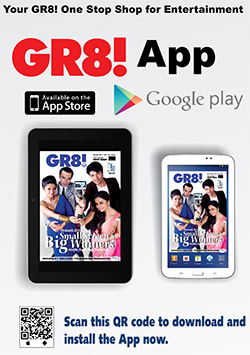 Editor's Desk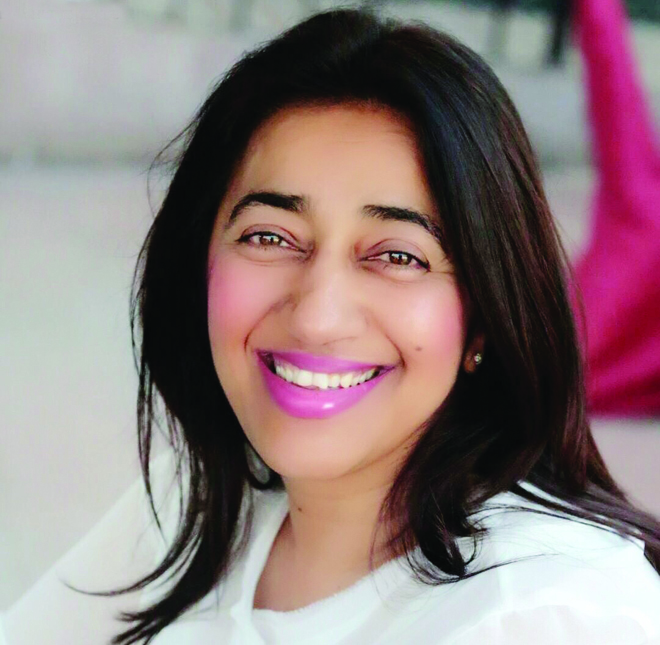 >>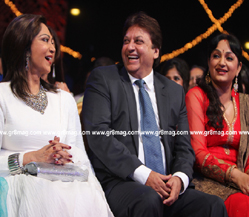 View all
Bharti Singh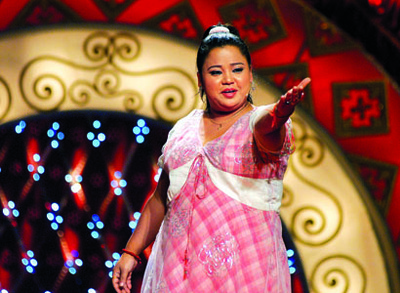 In an age, when girls run behind the slim and trim avatar to get a green signal in the glamour industry, this lady comes across as an exception. And how! She's oversized, yet she's lovin' it! Probably the only female standup comedian on Indian Television who's been reigning hearts not only in India but also across the borders, Bharti Singh is the name christened for this Laughter Ki Historical Bandook. Wondering why we call her 'Historical Bandook? Just read on to find out…
'My Background…'
I come from a traditional Punjabi family from Amritsar, where girls aren't even allowed to leave their homes. There are lots of restrictions placed on them. So it feels as if I've broken all the barriers. Also, my father expired when I was just two years old, so my mom would take extra care of us. We are three siblings aur main sabse chhoti aur moti hoon. Jahan kam bola jaata hai, wahan main zyaada bolne ke liye jaani jaati hoon. Besides that, I've done MA in History.
'My aspirations as a kid…'
Were to become a doctor, but I obviously couldn't. But I feel that I'm almost half doctor because I make people laugh and laughter is the best medicine. Recently, I've also donated some money as charity in a hospital.
'I have always been like the way I am…'
I would talk a lot and my mom would always be annoyed at that. Ladkiyon se hamesha kaha jata hai, 'kam baatein karo', 'achchi baatein karo', but I'm totally opposite.
'My obsessions have been…'
Sports! In fact I was a gold medalist in rifle shooting at the National Level. Lekin jaise gaadi apni ho toh hi mazaa aata hai, waise hi bandook bhi apni ho toh hi rifle shooting ka mazaa aata hai. That rifle would cost around 8 lakhs and being from a middle class background, we obviously couldn't afford it. So I gave up on my dream of becoming a rifle shooter. Mujhe apna mann maarna pada. If given a chance, I would love getting back to it.
'My journey started when…'
The auditions for Laughter Challenge were going on in Amritsar in the year 2008. The auditions were kept in a hotel and going to a hotel wasn't looked upon that much. People would just think ke log hotel bass bure kaamon se jaate hain. No one told about this at home because obviously they wouldn't have granted us the permission to do so. Thus, five of us, who were interested in mimicry and standup comedy, went for it. The girl who was most confident about it wasn't selected and luckily I was!
'Mera saath kisine nahi diya…'
Mere saath koi nahi tha. Aaj bhi log itne chhote dimaag ke hain, that they feel that if you've come to Mumbai that means you'll have to sleep with the director. I agree that there are such people too, but it all depends on YOU! Paanchon ungliyaan barabar nahi hoti hain. Sab change ho sakta hai.
'I feel lucky because…'
There are many skinny models who're just sitting at home, doing nothing. I feel that my size gets me work and I never regret being fat.
'Lalli is the inner me…'
Woh mere andar ka bachcha hai. As kids, we were restrained from asking certain questions, toh main mere mann ke sawaal Lalli ke zariye pooch leti hoon. Usse bilkul akal nahin hai kekab kaunsa sawaal poochna chahiye. Jaise woh poochti hai, "Mummy, kya aaj Eid hai?" Toh Mummy kehti hain, "Nahi beta, kyon?" "Mummy darasal papa padoswali aunty ke gale mil rahe the, isliye mujhe aisa laga." (Laughs and so do we!)
'I have mostly been rewarded because of my stoutness…'
The pros of being fat are ke gunde mujhe nahin utha sakte. In fact, since childhood, I've been rewarded for being plump. When I was born there were eight other kids born in the hospital at the same time and I was the heaviest, so I got a chandi ka glass. When I was in school, there was a medical test done and since I was the healthiest, I got 5 dresses for the same. Even now I get a lot of offers from gyms and fitness centers to join them and lose weight, but I deny them saying that it is because of my size that I get work. Cons are ke mujhe skirts aur tops pehenne nahi milte. Iss motape ki wajah se meri bahut insult bhi hoti hai. Sometimes it so happens that Saloni (popularly known as Gangu bai) and I do shows together and people come and tell me, "Aapki beti bilkul aap par hi gayi hai", and I'm left baffled.
'I don't crack double meaning jokes…'
Comedy these days involves a lot of double meaning jokes. If a girl cracks such jokes it sounds really bad; for men it's still ok. I feel people who don't have good stuff to talk about to make people laugh, crack such jokes.
'I am not single…'
…as I am double because of my size. Right now, I can't even think of marriage for the next three to four years as I just want to concentrate on my work. I've always been between boys aur main itni achchi baatein kar leti hoon ke mere saare friends mujhse kehte hain ke agar tu hamari dost na hoti, toh hum tujhse shaadi kar lete. I've mostly received offers from Army men. My ideal man, though, would be someone who understands me; I wouldn't mind if he's smart or not.
'I never had to struggle…'
The best thing about my job is that I get to work day in and day out. The worst part is ke khaane ke liye hi kamaate hain, par khaane ka hi time nahi hota hai. I'd never done any job before this. Life has been good to me; I never had to struggle like others to get work in Mumbai. Success just came to me…
'I have just known them for around four months…'
But Sharad (Kelkar) and Paresh have both been very cooperative. (They are her partners in Comedy Ka Mahasangram) It doesn't feel like I have known them only for around four months but for years. Whenever I'm busy, they help me and vice-versa.
'I have really created a niche for myself…'
And it feels awesome! Wherever I go for shows, people tell me the same thing and I feel as if I've done something really great! Aisa lagta hai maine koi invention kar diya hai. Mujhe Kalpan Chawla wali feeling aati hai…
'My favorite comedians are…'
Kapil Sharma, Raju Srivastav, Paresh Rawal and Johnny Lever.


- Garvita Sharma