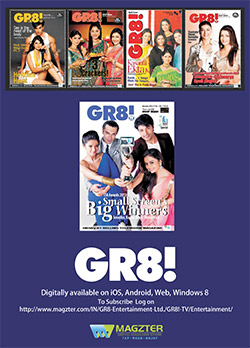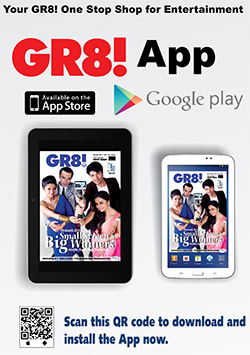 Editor's Desk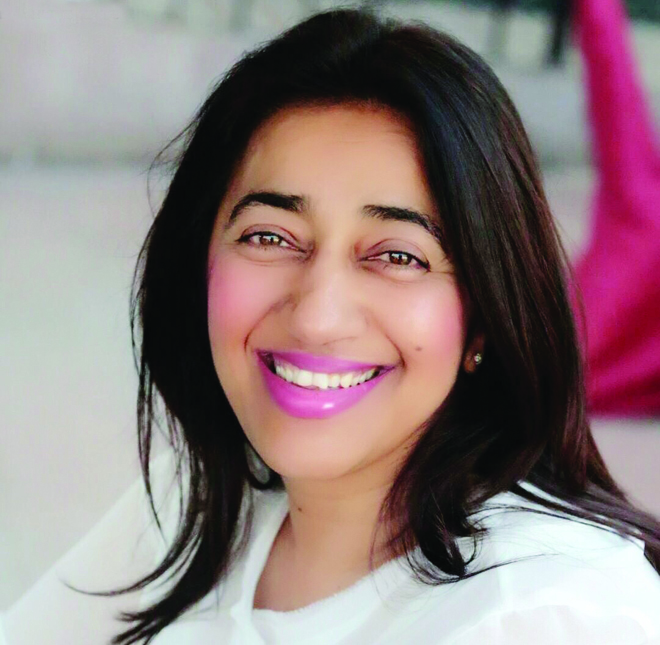 >>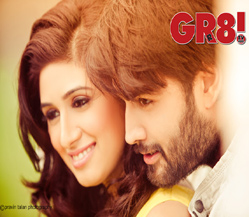 View all
The 20th Beti FLO GR8 Awards 2018
The 20th Beti FLO GR8 Awards 2018, conceived by Anu Ranjan, Founder of NGO Beti, was held on Monday, 16th April at J W Marriott Hotel, Juhu, Mumbai. The glittering event saw the who's who of women achievers from across the country on one platform. These included actress & Beti Brand Ambassador Anushka Ranjan, Shashi Ranjan, Vice Admiral Girish Luthra, Jeetendra, Amruta Fadnavis, Sunil Gavaskar, Sharad Puri, Kiran Bawa, Rajshree Birla, Schauna Chauhan, Alisha Chauhan, Karuna Nundy, Huma Qureshi, Shabana Azmi, Bhumi Pednekar, Zahabiya Khorakhiwala, Mithali Raj, Shubhangi Atre, Rubina Dilaik, Shivangi Joshi, Rekha Mishra & many others.
There was a Fashion Show featuring some of the top TV stars including Daljeet Kaur, Hiba Nawab, Latika Gill, Puja Sharma, Shristy Rode, Rashami Desai, Shivani Tomar, Raj Singh Arora, Ashwini Kaul, Ankita Sharma, Charu Asopa, Karishma Sharma, Manasi Parekh, Muskaan Mihani, Pia Bajpai, Pooja Banerjee, Pooja Gor, Rishina Kandhari, Tina Dutta, Karanveer Mehra & others. The designers for the fashion show were Aparna Srivastava & Ekta / Parth Ajmani. The show was choreographed by Shie Lobo with hair & make up by Kiran Bawa. There was a virtuoso performance by Reewa Rathod on the piano & vocals along with celebrated singer Parthiv Gohil with his band.
Anu Ranjan said she was overwhlemed with the support for Beti at the show.
Ranjan informed, "We are the only platform in the country which recognizes the achievements of women across various fields. From sports, law, health, social sector to films, fashion & corporate, we honor the achievements of women across a wide range. We started Beti to highlight atrocities against women & campaign against female feticide. Over the years we have also helped heal & rehabilitate several acid attack survivors, including Sonali Mukherjee & rape / domestic assault victims. This year we will focus on the horrific rape of 8 year old Asifa & appeal for speedy justice."
The Winners:


Lifetime achievement- Philanthropist - Ms. Rajashree Birla
Lifetime achievement - Arts, Culture, Society and Social Services - Ms. Shabana Azmi
BETI Special Mention - Girl Child Education & Rehabilitation - Ms. Sheetal Dugar
Law- special mention for Women Rights - Ms. Karuna Nundy
Television - Ms. Shubhangi Atre Poorey, Ms. Shivangi Joshi & Ms. Rubina Dilaik
Media & Advertising - Ms. Anupriya Acharya
Sports - Ms. Mithali Raj
Social Services-Dedication towards Reuniting Children with Familes- Ms. Rekha Mishra (RPF Officer)
Art - Ms. Jayasri Burman
Journalism- Television - Ms. Navika Kumar
Nasscom- Digital & IT - Ms. Debjani Ghosh
Health Management - Ms. Zahabiya Khorakiwala
Special Mention- Sanitation and Menstrual Hygiene for Women - Ms. Malini Parmar & Ms. Smita Kulkarni
GR8 Honour – Cinema - Ms. Huma Qureshi
Economist - Dr.Ashima Goyal
Fashion - Mother Daughter Duo- Ms. Pallavi Jaikishan and Ms. Bhairavi Jaikishan
Music- Vocalist & Musician - Ms. Falu Falguni Shah
Radio Nasha Voice of Change - Ms. Nyla Masood
Business - Chauhan Sisters Ms. Shauna , Ms. Alisha & Ms. Nadia
GR8 Honour-Young Achiever Cinema - Ms. Bhumi Pednekar
Entrepreneur- Beauty - Ms. Falguni Nayar